Discover more from Productive Flourishing
A newsletter and community for driven possibilitarians who are seeking full-spectrum thriving, hosted by award-winning, best-selling author of Start Finishing, Charlie Gilkey.
Over 33,000 subscribers
Time to Write: Why You Should Be Unreasonable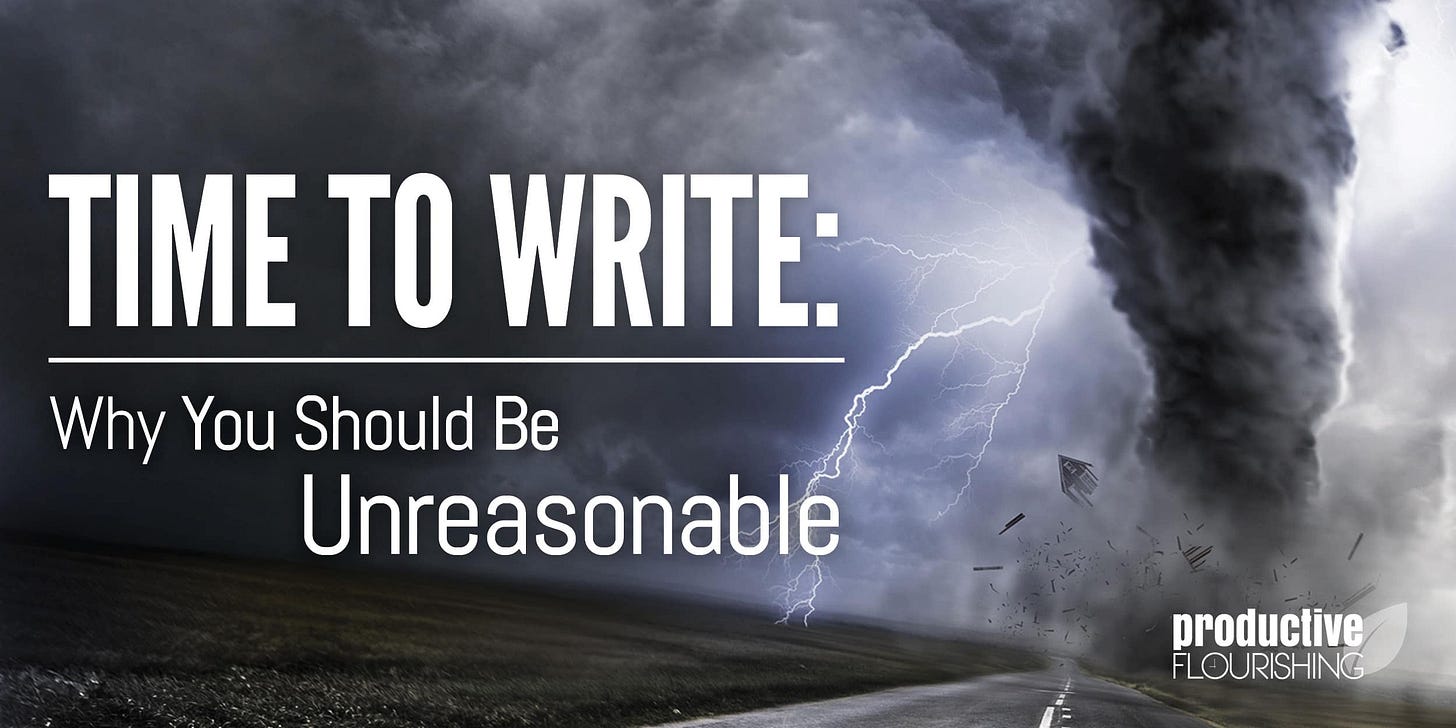 Jurgen at Time to Write has written a brief review of Paul Lemberg's Be Unreasonable that can be found here. Something he wrote really stood out to me:
While people believe that systems are the death knell for creativity, the opposite is true. Systemized companies standardize the routine, relieving people's minds of trying to figure it out each and every day. Instead of focusing on the commonplace, people's minds are free to consider the extraordinary. Creativity soars.
I think I've said it elsewhere, but the fact is that creativity needs structure. Think about how your mind works when you are brainstorming: it jumps from idea to idea, but the best brainstorming happens when you have a mechanism (white boards, outlining programs, a notepad) for capturing an idea before you jump to the next one.
The word "brainstorm" actually conjures up the wrong metaphor. The process is more like a tornado than a storm. The central idea serves as the vortex that all the other conjured ideas are brought into, and as the tornado picks up steam, more ideas are brought into it. Lastly, the results from a really good braintornado can be quite dramatic -- novels can be written from the process, months' worth of blog posts can be scheduled, or entire ways of thinking and organizing can be developed (or destroyed for a better system).
But it's a lot harder to say braintornado than brainstorm, so I doubt we'll see any change in the term any time soon.
If you liked this post, please consider subscribing to my feed, commenting, or submitting the post to StumbleUpon or Digg. Thanks for giving me a little slice of your time.