Discover more from Productive Flourishing
A newsletter and community for driven possibilitarians who are seeking full-spectrum thriving, hosted by award-winning, best-selling author of Start Finishing, Charlie Gilkey.
Over 33,000 subscribers
Does Your Workspace Work For You or Against You?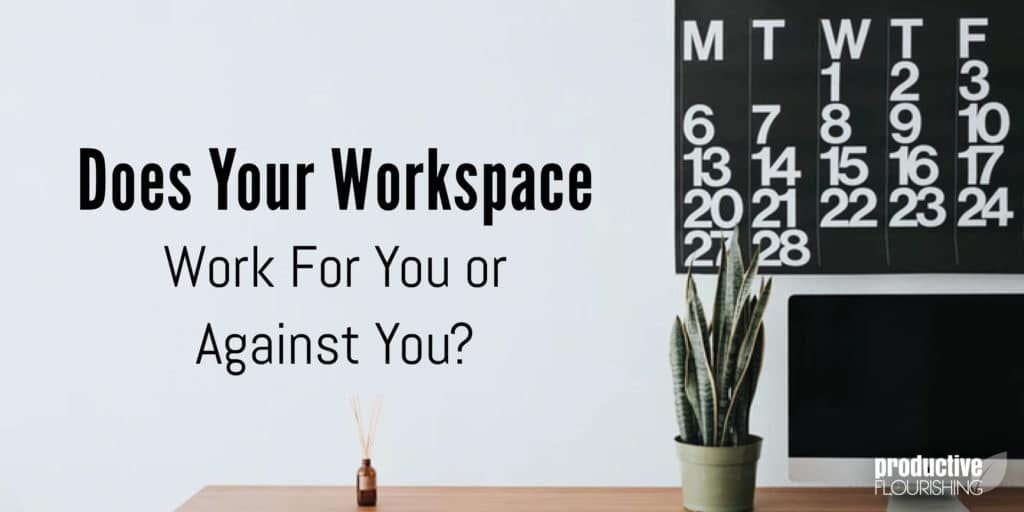 Since I got into a car accident four years ago, I've had to work a lot harder to get deep work done. Originally, it was due to the pain. I simply couldn't sustain my concentration long enough to be productive. After a little bit, though, I realized that I needed to change my office furniture and setup to be more ergonomic and human-friendly.
Some recent reflections led me to an important realization: that same workspace setup was now working against me.
My office had become the central hub for business operations -- client meetings, recording, writing, admin. I do my best deep, creative work when I'm sitting at a big desk, where I have room for books and references. My adjustable desk was too small for me to do my best work, not to mention having a 28" screen full of shiny apps. When I couldn't sit for longer than 20 minutes and do any deep work, this didn't matter as much. Now that I can, it matters a lot.
Recently, our Ops Coordinator, Jo, teamed up with me to set up a recording studio in a separate room. I decided to make that space the recording, client meeting, and big-screen space, and to reclaim my office as a deep work space.
I'm in the process of splitting everything up in order to create a workspace that better reflects the work I want and need to do more of. It also needs to reflect the role that I've evolved into since Jo took ownership of ops.
Whether we realize it or not, our workspaces affect us - our physical space intrudes upon and colors our mental space.
We are not robots, but rather creatures with (conscious and unconscious) relationships to the space we're in. (Tweet this)
And, if we're not careful, we can end up working in our own emotional and physical filth.
Small annoyances in your space can add up for the simple reason that they are yet more tangible signs of unfinished business or things not being the way you want them. And when you're in the middle of the throes and thrashing of your best work, they can be easy distractions or bail triggers.
Does your workspace work for you or against you? Would eliminating something from the workspace make it better? Would adding something to it make it better?