Discover more from Productive Flourishing
A newsletter and community for driven possibilitarians who are seeking full-spectrum thriving, hosted by award-winning, best-selling author of Start Finishing, Charlie Gilkey.
Over 33,000 subscribers
We're Crazy About Books and Confused About eBooks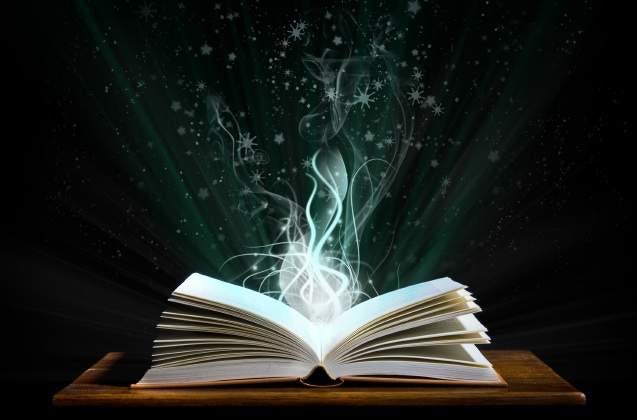 We're crazy about books and confused about ebooks.
Last December, I spent a few days at BizBookLab with Todd Sattersten and a great hodgepodge of editors, authors, publishers, and business advisors who were all business book lovers in one stripe of the other. I know, not only are we book lovers, but business book lovers as well - we weren't quite your average cocktail crew.
Surprisingly, we didn't really talk about the craft of writing as much as the craft of producing business products. One of the key takeaways for me far was we're all crazy about books and that the rest of our culture is, too.
I'm well-aware that it's a small majority of people who actually read books. Depending on the source, the average American reads one to three books a year. Let's put it this way: if you read four books last year, you're automatically an outlier.
The fact of the matter is, though, that you don't have to read books to be crazy about them. Published authors command attention and respect even from the people who don't have to budget how much they'll spend at their local bookstore. (If you get to know Todd, be prepared to add another 1/3 to your book allotment; that's been my experience, and I already read between 5 - 15 books a month.)
A book is a social object, to riff on Hugh McLeod's converstion. Not only that, it's a fetish item or physical souvenir. We gift books. We hold onto books after we've read them because we largely can't make a case to let them go. For avid readers, we buy them even when we know we're on a 17-book backlog.
Bibliophobes are just as irrational, too. They refuse to read books that they know might help them because they "don't read." They typify bibliophiles as eggheads, nerds, and people stuck in books. And - perhaps the most irrational behavior of all - they think that they could write a book if they wanted to.
Authors, editors, and publishers are probably the craziest of all because we've invested years of our lives in this craft and we still don't quite know why people buy any particular book. We can talk about platform, credibility, promises, desired states, perceptions, and so on, but the science of book writing and publishing is founded on the shaky sand of the irrational buying process of customers in crowded, busy stores - whether those stores are physical or digital. We're making very well-educated guesses, but guesses nonetheless.
And the fact that we've built are lives on that isn't the crazy bit - most of the important parts of are lives are guided by guesses of one stripe or another. What's crazy about this process is how much we hide the fact that we (individuals) love the chase of it. Those authors chase the dream, even when we know the chances of us hitting any given top list isn't very good. Those editors and publishers get sold on the idea of the book and want that book to be a sleeper hit, even when the analysis says it's going to be average.
From a traditional publishing point of view, the publishing process is a business proposition, and, from a corporate view, it's a cold, hard process. Do the analysis, create the P&L, offer to buy the "property", prepare the distribution, and so on. At each point in this process is a secretly crazy person going through the motions to mask that they're not crazy and this particular book is worth the investment.
The more we make a science of the endeavor of publishing, the crazier it becomes. Building an ever harder shell around a gummy bear doesn't dramatically transform the gummy center of the shell.
I appreciate that Todd reinforced the fact that you can't talk about book publishing and leave emotions off the table, for I see many parallels in how we talk about business. Once we acknowledge that it's an emotional process - from the seed of an idea to the purchase of the book to the actual reading experience - we can perhaps look at this whole endeavor with eyes that aren't nearly as crazy.
And Confused About Ebooks
In both Todd's workshop and Janet Goldstein's Publishing Reset, I was a bit surprised about how confused people are about ebooks. I now know why there's so much confusion - we're using the words in dramatically different ways.
If you're from the blogosphere, you probably read 'ebook' and immediately thought about PDF files with text and, maybe, some pretty design. If you're not from that world, you probably read 'ebook' and immediately thought of a digital book that you buy and read on a Kindle, nook, or some other e-reader.
Yes, folks, we use the very same word in two distinct ways, and you have no idea how challenging this is for people teaching about publishing options. To not address the confusion is to leave people unclear about what they can do and how they can do it, and to address the confusion opens a Pandora's box of plans, pathways, devices, and such that can often be counter to your instructional purposes.
Let me unpack that a bit. For sake of clarity - and just for this discussion - I'm going to call the pretty PDFs 'ebooks' and the other type 'kindlebooks'. I recognize that a traditional publisher would slice this in the opposite way, but it's my post so I get to pick. I also recognize that 'kindlebook' will give some e-reader folks the hives, but, after buying a Kindle and being in this industry, I know that you know exactly what I mean; Kindle is to e-reader as iPod is to mp3 players. 'Digital book' will cover both.
The strategies and processes for creating ebooks and kindlebooks share some commonality, but they also diverge considerably. The divergence doesn't just rest in where they'll be sold, either. If you're wanting to create a product that has a lot of tables or worksheets, for instance, you almost exclude the kindlebook pathway since it doesn't do those well. If you want a pretty design, again, you're out of the kindlebook pathway.
On the other hand, if you're wanting to piggyback off Amazon's and Barnes and Noble's established stores, an ebook won't do. You'll have to take that ebook and actually get it laid out as a book or take the text and have it converted into a kindlebook format. (If you're thinking about doing this, talk to Chris O'Byrne - don't do it yourself.)
Each pathway has its advantages and disadvantages, and my point is not to go into depth about it here. I wanted to give enough information for you to see that we're talking about dramatically different strategies, pathways, and technologies. When you're discussing this with creators, it's easy for their minds to go in dramatically different places - and, in this case, those minds going into different places isn't a good thing.
The other way in which we're confused about digital books is that we're still not quite sure how to handle them. How much content needs to go into a digital book to make it a digital book? Is the structure and format of the physical book the right one for digital books? How real are digital books, since they're not quite the fetish item that we're used to?
Until we creators, editors, publishers, and advisors get on the same page about digital books, we're going to continue to talk at odds and be unable to clearly articulate the value we're putting on the table. During this time of disruption, the last thing we need is to continue to both have the us vs. them attitude at the same time that we're ignorant and/or confused about how we can leverage the options available.
Some of the smartest and most influential people in America are both crazy and confused - and we don't know or acknowledge it. Then again, what else is new?