Discover more from Productive Flourishing
A newsletter and community for driven possibilitarians who are seeking full-spectrum thriving, hosted by award-winning, best-selling author of Start Finishing, Charlie Gilkey.
Over 33,000 subscribers
Lift Off 3 - The Magic Continues
[video width="960" height="540" mp4="https://productiveflourishing.com/wp-content/uploads/2011/02/HowLiftOff3Went.mp4"][/video]
[If you're reading this via email or RSS, you may need to click through to watch the video.]
We're just getting back from Lift Off 3 and a few people have asked how it went. I'm upholding my tradition of talking about the event via video, so here it is!
In case you're new here and haven't heard me gush brag talk about Lift Off, it's a 3 and a half day event where we help people revision, retool, and rock their business. Or, to use Deena's description: "it's a 3 day MBA for entrepreneurs."
A few others have written about their Lift Off 3 experience, so, if you're interested, you can check them out:
(I'll keep these updated for those who want to share but are still settling in.)
The picture below captures another Lift Off tradition...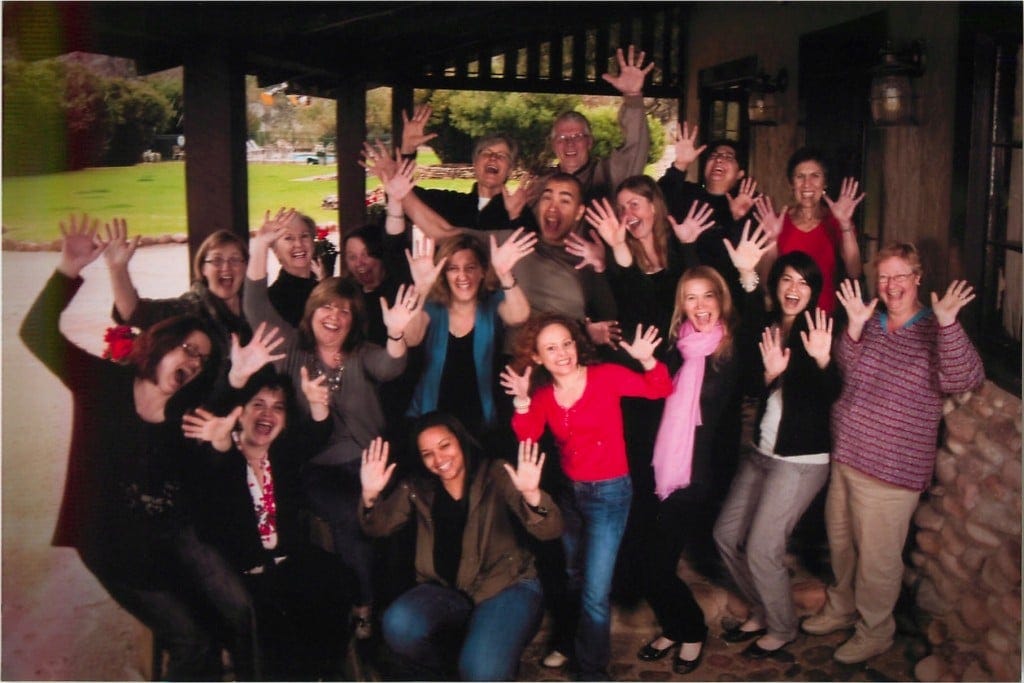 We have some other surprises and updates coming out about Lift Off soon, so stay tuned if you're interested. In the meantime, Pam and I will be encouraging the participants to let us publicly share the song and dance they put together. Seriously.