Discover more from Productive Flourishing
A newsletter and community for driven possibilitarians who are seeking full-spectrum thriving, hosted by award-winning, best-selling author of Start Finishing, Charlie Gilkey.
Over 33,000 subscribers
Does Your Trajectory Track Your Goals?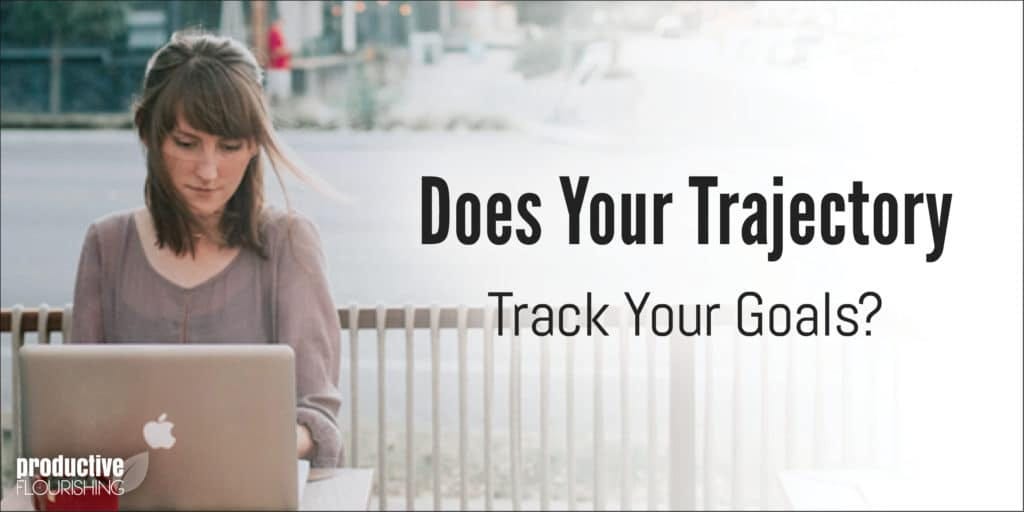 Angela and I are currently visiting our families in Arkansas, and that has me thinking a lot about life trajectories. A common response people give us after we catch them up on what we're doing is that they have a hard time figuring out what we do because there was no obvious path to where we are. Twenty years ago, nothing like what our life is now was on our radars, and even ten years ago, we were still on the academic track.
A common interview question for me is how I went from having some weird Army/philosophy dual career to being an author and business educator/consultant.
Much like I said last week, the big change is the story we tend to focus on, rather than the small changes. I think there's a similar thing at play when it comes to our life's trajectory because we somehow assume that it's more like a bullet's trajectory than like that of a homing missile. A bullet follows a straight-seeming parabolic arc; a bullet starts at one point with a certain amount of force and hits its target, something else in its arc, or the ground. Unless the bullet ricochets, its path is pretty predictable.
The difference between a bullet's trajectory and a homing missile's is that the homing missile can change its vectors based on its target. Unless its target takes a predictable, straight path, you can't predict the path of a homing missile.
We'd all be better off if we thought of life trajectories the way we think about homing missiles, both in our ability to change directions and in the way that what we're homing in on changes. Goals change. Desires change. Priorities change. The way we understand our place in the world changes.
The best trajectory isn't the one that started off the best, but the one that is most able to adapt to the shifting target that is life. (Tweet this)
Food for thought:
How have the unexpected changes in your life led to your being in a better place? Remember, something going sideways doesn't mean it's gone the wrong way.

Is your trajectory matching your target? If not, what needs to change?

What do you do to use the momentum from the change to keep yourself moving, rather than fighting the change and losing momentum?