Discover more from Productive Flourishing
A newsletter and community for driven possibilitarians who are seeking full-spectrum thriving, hosted by award-winning, best-selling author of Start Finishing, Charlie Gilkey.
Over 33,000 subscribers
How Do You Process Your Life?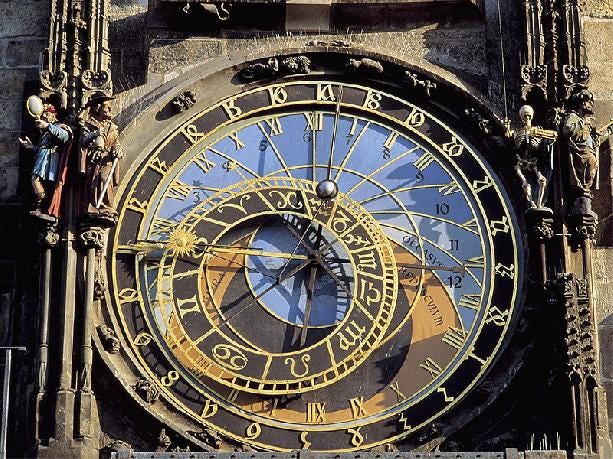 Editors Note: This is a guest post by Tara Sophia Mohr of Wise Living.
A lot happened to you yesterday, I know.
There were the estimated 3000 advertisements you were exposed to.
There were all the tweets and emails.
There was all that you saw while staring out the car window or standing at the bus station.
There were the news stories – unsettling and upsetting – that you took in.
There were the interactions with others, some harmonious, some fractious.
There was the odd thing so and so said, the harsh words spoken.
There were the little disappointments and the surprises and the thrills.
It's a lot. And that's on an average day.
All of that enters the ecosystem of you every day: thousands of images, impressions, experiences.
How Do You Process Your Life?
So here's the question: how do you process all of that, and when?
When do you heal the disappointments? When do you make sense of the baffling stuff and recover from the stresses? When do you take in the triumphs?
When do you turn inward to discover what needs purging or cleansing or sorting out in the ecosystem of you? When do you mine for the treasures and take out the trash?
When we go, go, go, when we define productivity as doing and seek to maximize it, we miss out on one of the most important ways we can enhance our effectiveness, wellbeing, and creativity – by processing what is happening within us.
To Be Generous, Open, Productive…We Need Processing Time
I need reflective processing time desperately, I've learned. Not because I'll stop functioning without it. On the contrary, I look more "normal" to others when I don't have it. That's when I turn into a busy, over-achieving, self-distracting gal, driving aggressively, obsessively checking email, looking for shoes and bling and things outside myself for comfort. That's when I rush through my life, missing the most precious moments of it. That's when I start operating out of touch with what's actually going on inside of me.
In other words, by the standards of our culture, totally normal.
But to be the woman I want to be – emotionally generous, not cranky or erratic or jaded; to be spacious and open and deep, to have a presence that feels to myself and others to be grounded and alert and graceful; to be someone who brings more sanity into this world instead of contributing to the craziness, then I need downtime. To deal with colleagues and professional partners in a rational and calm way, to manage the challenges of my work effectively, to show up creative and focused everyday, I need to process what comes into the ecosystem of me.
Processing Is Changing Emotions from One State to Another
It's interesting: to process something literally means to change it from one state to another; think processing plant. Processing our lives is about changing toxic residue from our life experiences into something we can work with, something that's not harmful to harbor within. It's about turning resentment into peace, disappointment into understanding, wounds into healing, and confusion into clarity.
Learning how to do that well is the work of a lifetime, but we get huge payoffs in effectiveness, creativity and wellbeing from processing – no matter where we are on that learning curve.
Here's What Processing Looks Like in Practical Terms
Time & Place: Find quiet downtime for processing, fifteen or so minutes a day. Find a protected space -- bathtub, bedroom, local trail, coffee shop –-that works for you for your processing time.

Method: Journaling or creating art (drawing, painting, sculpture, music) about your life experiences are great methods for processing. Contemplation– just meditating on what's present in you, observing your emotions and thoughts (rather than identifying with them), and responding to those thoughts and emotions with compassion, is another way. Sharing with a supportive listener (whose role is not to advise but to listen) such as a friend, spouse, coach, or therapist, also works beautifully. There may be other strategies that work for you. Experiment and see what works.

Diving In: In your processing time and through a method that works for you, explore what's happening in you. Reflect on what's occurred. Notice how you are feeling. Scan your body and heart to see what's there. Sit with the new information or experiences you've had. Here are some questions you can use to prompt and focus that work:
What hurts or disappointments are lodged in the eco-system of me and need healing, so that I don't become defensive, wounded, or jaded? Name them, and then use your tool of choice (journaling, sharing, contemplating, making art, etc.) to let them get fully expressed. Give yourself what you need to recover from them.
What anger needs to be expressed and released, so that I can move forward free of toxic and energy-consuming resentments? Figure out what the anger is really about. Get to the hurt at the bottom of the anger it. What do you need arudn the hurt and how can you get it?
What realities do I need to absorb or accept in order to move forward effectively? Sometimes, we just don't have time in the day to take in the realities of what's really happening in a work situation or a relationship. Processing time is a time to accept and make peace with what is – so that we can make wise decisions and choices in light of reality, rather than in response to self-deception or wishful thinking.
What good news needs to be savored and celebrated, so that I can mark milestones and nourish myself? As a coach, I often see how hard it is for people to savor and celebrate their victories. Doing so can feel vulnerable. Many of us were taught that it's unimportant or even frivolous, self-aggrandizing. But when we don't take in and process our wins, we develop a skewed self-concept and miss out on the opportunity to reflect on what created our successes – and that's very important information. We also miss out on a lot of joy.
With the Right Time, Space and Tools, Processing Happens Naturally
I've been amazed to see that when we simply give our emotions space in one of these ways, when we feel them and and explore them and give ourselves what we need, negative emotions evolve naturally. They clear. The icky stuff dissolves. The toxic material transforms.
In our doing-based culture, that's counterintuitive. What good could that do, we wonder. Why go through the discomfort of delving into difficult emotions? Shouldn't I get out there and do something about them instead?
But simple processing: noticing, naming, expressing and inquiring into what's present within us changes what's there. Processing changes what we are made of -- literally. We each have the power to determine what resides in us, and that determines what we can give back to the world.
Photo Credit: BudgetPlaces