Discover more from Productive Flourishing
A newsletter and community for driven possibilitarians who are seeking full-spectrum thriving, hosted by award-winning, best-selling author of Start Finishing, Charlie Gilkey.
Over 33,000 subscribers
Friday Meditation on Contentment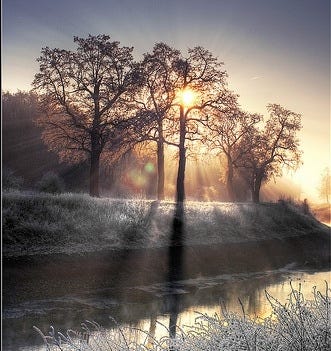 One of the things I love about approaching the weekend is that it is a time to relax, step back, and think about things. I read something that stood out to me and I wanted to share it and my thoughts about it with you:
Fame or integrity: which is more important? Money or happiness: which is more valuable? Success or failure: which is more destructive.
If you look to others for fulfillment, you will never be fulfilled. If your happiness depends on money, you will never be happy with yourself.
Be content with what you have; rejoice in the way things are. When you realize there is nothing lacking, the whole world belongs to you.
--Lao Tzu, Tao Te Ching
Thoughts:
It's easy to lose track of why we are doing our daily activities. Are we doing it because we want to be famous and win the respect of others, or are we doing it because it's an expression of who we are? Living our lives by the esteem of others makes us their prisoners; our happiness ebbs and flows with their whims and fancies.
Money without happiness is just another way to be empty. Money enables us to buy things and live comfortable lives, but questing for money for its on sake leads to unhappiness.
Sometimes our success destroys who we are. We forget our friends, our values, and our purpose - there are few ways to more thoroughly destroy oneself. But failure often times reminds us who we are and what we have; is our fear of failure thus warranted?
When we are content with what we have, we do not quest for things we don't need. Rejoice in what you have and the value you bring to the world, and you will fill satisfied.
I don't proclaim that I'm a master of any of these things. I'm just a signpost to wisdom that I sometimes grasp and sometimes don't. So simple a statement, so powerful a message.
(This selection came from Stephen Mitchell's translation of the Tao Te Ching (Amazon, $7.96). It's a great, short book that can be read in an hour, yet it takes a lifetime to understand and practice. I highly recommend it.)
If you liked this post, please consider subscribing to my feed, commenting, or sharing it on one of social media services below. Thanks for sharing your time with me, and I appreciate your support!
Photo Credit: Erroba