Discover more from Productive Flourishing
A newsletter and community for driven possibilitarians who are seeking full-spectrum thriving, hosted by award-winning, best-selling author of Start Finishing, Charlie Gilkey.
Over 33,000 subscribers
Everything You Need to Know to Find a Mentor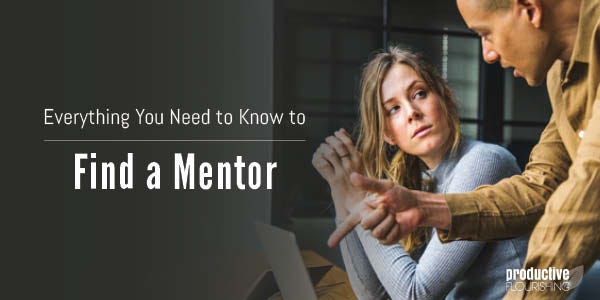 Editor's note: This is a guest post by Jenn Labin.
What do Yoda, Doc Brown, Albus Dumbledore, and Mr. Miyagi have in common? Besides representing half of my "movies to watch when I'm sick" list, they're also some of the greatest mentors to have graced the movie screen. Joseph Campbell's formula, The Hero's Journey1, says that a mentor helps a hero transition from a state of general obliviousness to an awareness of the imbalance of the universe. The mentor then provides training and tools so that the hero can go forth and independently right the wrongs in the world. Or, you know, take down Cobra Kai.
The problem with these fictional mentors is just that — they're not real. Popular culture teaches us that if we are deserving, a magical influence will arrive and hand us the keys to a perfect future. This is an unrealistic idea, and even harmful in many ways. It creates the expectation that a mentor will arrive if we sit around and wait for one. The idea also instills a belief that one single mentor can help with all the areas of our lives that need guidance. And, it sets us up to think a mentor is there to solve all our problems. But all those ideas are completely untrue.
Real mentors are there to help you with your marketing mayhem, hiring hangover, or profitability pains. They can make a huge difference in our lives. However, you have to be prepared to seek out your mentors, to have a couple of mentors at any one time, and to be proactive to keep your mentoring relationship going.
Find a Mentor
You don't have the luxury of crashing on Dagobah and into the home of a Jedi master. If you want one, you're going to have to go find a mentor. The steps to finding a mentor are common sense, but not common practice.
First, figure out what you want to be mentored in. Set a goal for the mentoring relationship. What area of your life is stuck and causing the most sleepless nights for you? Is it personal or professional? Are you wondering if your parenting is going to send your kid to decades of therapy as an adult or are you more stressed out that you can't read a P&L? Do you wish you had some help figuring out how to get started training for a half-marathon or are you completely overwhelmed by the idea of writing a job posting?
Then, get specific. Go deeper than "help with managing multiple projects." Instead, say or write something like, "Learn specific methods for prioritizing, tracking, and staffing multiple projects." Clarity of a vision for success is an important part of seeing progress toward your goal, such as confidence and capability in managing multiple projects.
Next, do your research. This step isn't always required. You may attend a school where the headmaster happens to be the greatest wizard teacher ever, and you can develop an oddly mutual beneficial relationship despite the hundreds of years of age difference. Or in my case, follow a blog, and eventually a podcast, in which every new segment makes me want to get off my chair and sell some projects right now.
However, most of us are going to need to dig around to find a mentor who perfectly fits what we need right now.  Start by making a list of 20 people. They should be adults (only adults have great professional networks except for this kid) you have more than a passing acquaintance with (because you're going to ask them for a favor). Next to their names, write down one thing they are really good at that you're not. For an idea of how to build your mentor list, look at the short sample below.
Tanya Incredible executive presence Elaine Wrote 42 books Angela Successful coach Dori Patient parent Kevin TED speaker Michael Forward thinking business owner
Your initial list might produce the name of a great potential mentor. My list, for instance, triggered me to realize, "WOW, I should ask Kevin for some guidance on landing gigs as a public speaker." If that happens to you — great! Approach that person with intention, and ask for their mentorship in pursuit of your goals.
However, these first individuals most likely will not be the perfect mentor fit for you. So the next step is to ask your Top 20 list for help. Send each one a separate email, or better yet, call them. Explain your specific vision for success and ask them if they know any experts in that specific area. Directly and clearly ask for an introduction. Mentors are more likely to say, "Yes!" if the introduction is a warm one.
If the list method isn't fruitful, you can use more conventional ways to find a mentor. Look for people who participate in communities, people who identify with a tribe. Meaning, bloggers, authors, podcasters with a reasonable following but not one of, say, Tim Ferris level. Or, check out online communities where subject matter experts are posting and find someone whose style resonates with you. Attend conferences, trade shows, or local events in the industry and say, "I'm looking for a mentor in X" directly after you introduce yourself.
Make a Proposal
Once you've identified a mentor, and you have been able to have a couple of informal conversations with them, it's time for the big elaborate proposal. Just kidding! Asking someone to be your mentor doesn't have to be a huge ordeal, but you should do your homework.
A potential mentor is going to want to know three things:
What exactly it is you're asking of them.
Example: Brene, I respect your work immensely. I want to ask you if you will mentor me as someone who has written about very complex topics in an approachable manner. I'm imagining we might start off talking every couple of weeks at first, but then only once per month. I wouldn't ask you to invest much time outside of those conversations, except for maybe an occasional follow-up item.  
Why you are asking them specifically.
Example: What I most respect about you is the transparency and passion you bring to your work, and how you use those things to connect so strongly with your audience. I haven't met anyone else* who can use storytelling and writing to make the inaccessible accessible like you can. For my part, I'm prepared to invest whatever it takes into this relationship because I respect the hell out of everything you do.
*Note: Point in fact, I haven't actually met Dr. Brene Brown, but when I do, this will be my approach. Doesn't everyone have a plan for asking their heroes to be their mentors???
How this mentorship will make their life better.
Example: If you would take one hour out of each month for the next year to share your experience with me, I see this as a mutually beneficial relationship. I would be happy to guest post, beta test new products, or, if it would be valuable, donate some of my time as an instructional designer to your team initiatives.
Multiple Mentors
It turns out, Dumbledore couldn't wield a lightsaber, and Yoda couldn't stop a dementor if he wanted to.  Mentors have specific roles to play in our lives, and asking them to stretch beyond their particular brand of expertise and experience just isn't fair to them. That's why we have to be prepared to find a mentor for each of our top areas of improvement.
At any given point, I have several latent mentors, but only a couple of active ones. A couple months ago, I was trying to decide how to reframe my service offerings, so I reached out to someone with experience in just that.  But right now, I'm focused on how I sell these offerings to Chief Learning Officers of Fortune 1000 companies, so I've been working with someone else entirely. At the same time, I've decided I want to be intentional about spending quality time with my daughters, so I've also been talking to a parent-friend of mine who's keeping me accountable in that area. All of this is only possible because I get crystal clear on what I want to work on and who is best equipped to help me.
So be prepared to work with a couple of mentors on your biggest issues. Over time, you will build a cadre of mentors you can go back to when you need them.
You Be You
On a final note, mentoring only works if it's rooted in deep mutual trust and respect. You can't achieve that mutual trust and respect if you aren't able to be authentically yourself. If your mentor is daunting, or you're worried she's somehow more important / famous / successful than you, you either have to bring that into the open and unpack it together, or find a new mentor. You won't be able to fully challenge yourself and learn forward if you're too worried about what to wear to your next mentor conversation.
What Happens Next?
Now it's your turn.  Before you move forward in your day:
Identify the top 1 or 2 areas where you can benefit from a mentor.

Clarify those areas with specifics.

Make a list of 20 contacts to search for potential mentors.

Ask for help finding mentors.

Use communities to find mentors.

Ask someone to be your mentor by sharing what you want them to do, why you want them to do it, and how it benefits them.

Be prepared to have several mentors for specific areas of your life.

Be yourself.
A great mentor can change the trajectory of a career, be your guide as you navigate to new worlds, and provide expertise as you prepare for your biggest fights. So get clear on your vision, seek out your mentors, and be yourself. If you do, you'll find that the right mentor, helping in the right ways, will be the spark needed to reach the next level in your life. (Tweet this.)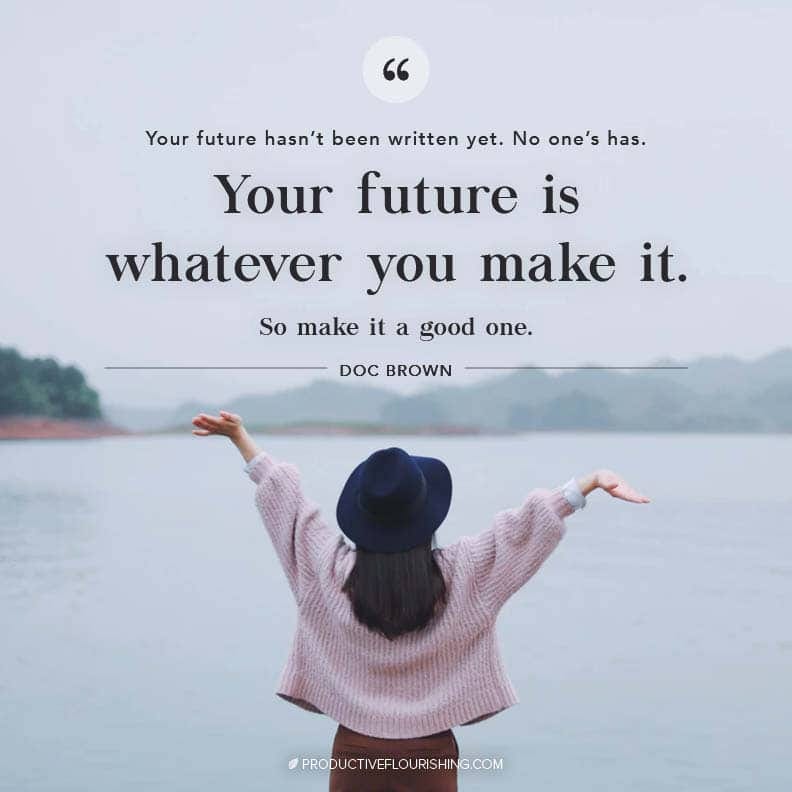 1The Hero's Journey: Joseph Campbell on His Life and Work by Joseph Campbell, New World Library, 3rd Ed, 2014