Discover more from Productive Flourishing
A newsletter and community for driven possibilitarians who are seeking full-spectrum thriving, hosted by award-winning, best-selling author of Start Finishing, Charlie Gilkey.
Over 33,000 subscribers
Empowerment Begins With a Single Realization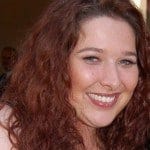 Editor's Note: This is a continuation of our core conversation, "Extraordinary Women Change the World." In our last post, Molly Mahar shared how she encourages empowerment. Today, Stacy Stone shares her life-changing story towards empowerment.
In our minds, empowered women are women we put on a pedestal. That pedestal is reserved for a very select few who have dramatically changed the world. What we don't realize is the women we put on the pedestal began their journeys with one baby step and a deep passion.
The journey to empowerment begins with a single realization that life is a choice - that you have the choice to become empowered (or not).
This realization is followed by baby steps that lead you to:
take control of your circumstances.

put down the story that has been holding you back.

make a conscious decision to reach for your goals - despite the hurdles in front of you.

know that you and you alone are responsible for your strength.
At a very young age, I knew I was supposed to be a pediatric oncologist. From 3 to 17, that was my goal, and there was no question about it. That's what I was doing with my life! At age 12, I was mauled by a dog, and little did I know how dramatically my vision would change.
After years of struggling with chronic pain and multiple jaw surgeries, I had to come to terms with the fact that medical school was completely out of the question.
Year after year, I tried to redefine myself and my goals. Can't become a doctor, maybe I'll be a dentist. Can't become a dentist, maybe I could be a physician's assistant.
Like layers of an onion, each time I dug deeper and peeled off another layer, I moved closer to the core of who I was and what was important to me. It was then I realized that empowerment is in the journey - that each of us have it within us to peel off layers and change the world.
Empowerment is found not in grand gestures or trying to emulate the Mother Teresa's of the world. It's in the day-to-day, small steps we take to redefine our struggles and turn them into opportunities, and thrive off our strengths instead of focusing on our weaknesses.
I finally knew in the end, I was not going to be a doctor - but I refused to let that stop me from changing the world. Instead, I learned to honor the very things that could have held me back. I gave up the thing I thought was my passion - only to discover my true passion.
I learned to become empowered.
And in learning that, I now know that my true journey is to help other women become empowered too.
About Stacy: Stacy Stone is the founder of Ethical Launch, which empowers creative entrepreneurs with the tools and support they need to change the world, and TMJ Hope, the leading source of information and support for TMJ disorder (jaw pain) patients. She lives in a historic town outside of Atlanta, GA with her Golden Retriever, Hope, and Hope's crazy cat Chairman Meow. Connect with Stacy on Twitter: @goodwillstacy