Discover more from Productive Flourishing
A newsletter and community for driven possibilitarians who are seeking full-spectrum thriving, hosted by award-winning, best-selling author of Start Finishing, Charlie Gilkey.
Over 33,000 subscribers
Case Study: Maghan Haggerty, Taking the Leap with Courage and Support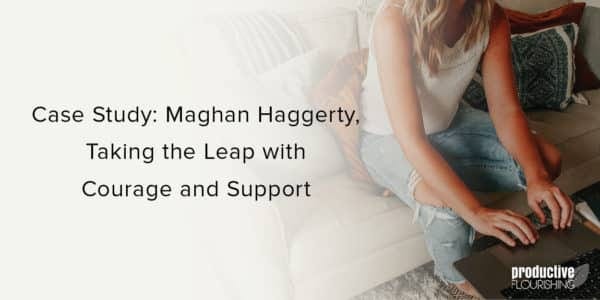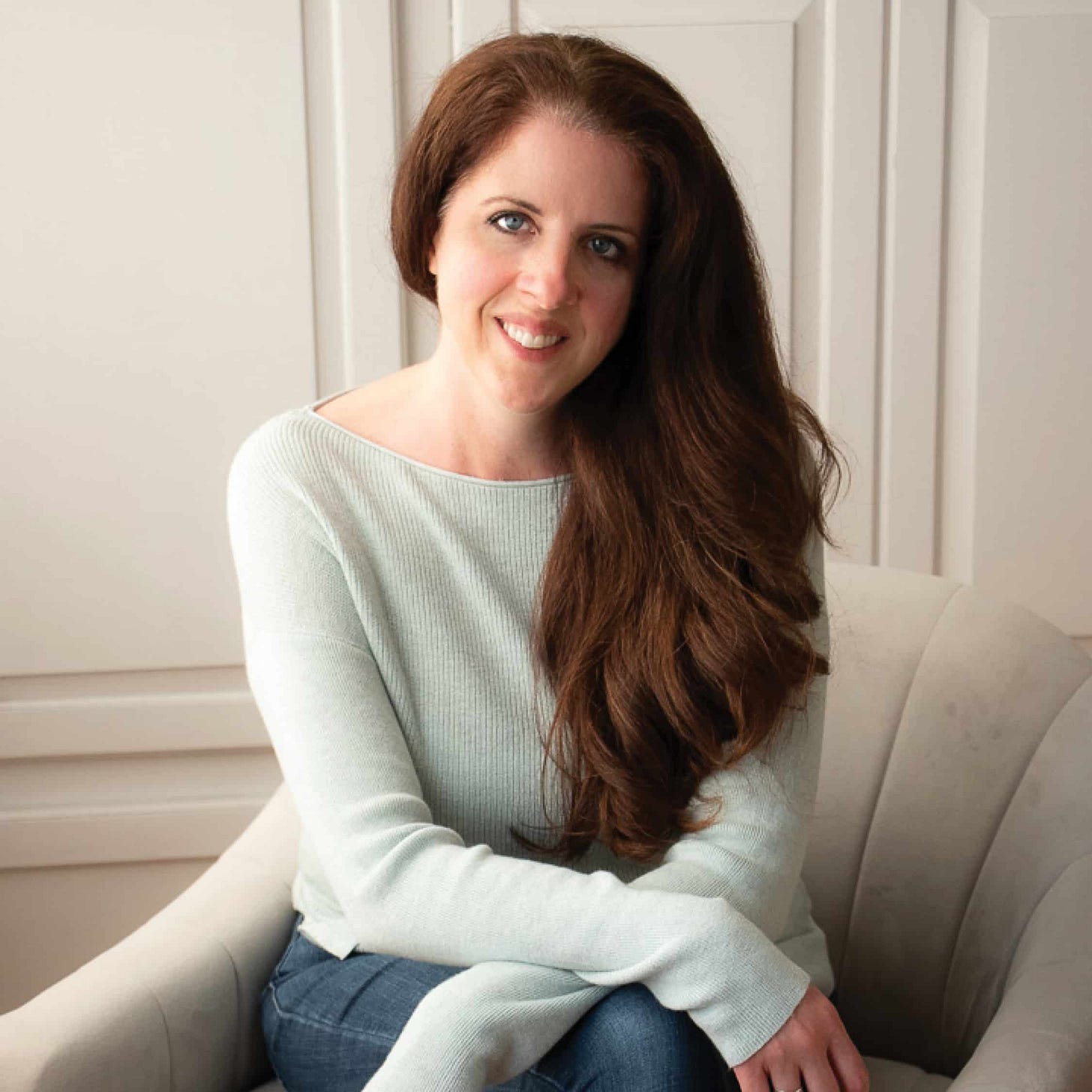 One year ago, Maghan Haggerty's coaching business, Connecting Dots, didn't exist. At that point, she had been freelancing for two years, having departed from 20+ years of working in advertising and marketing. She knew she needed to make a big change, but didn't trust herself to make it on her own or go about the seemingly endless, overwhelming steps it takes to start a new business. She was bouncing around the idea of looking for full-time work in a completely new field or perhaps picking up more freelance gigs.
But then… COVID hit, and all of those new opportunities dried up. No one was hiring, and the freelance gigs were gone. So, she had a choice: go back into advertising, or start something new.
"I ended up deciding to invest in myself, despite it being this very uncertain time."
Support at a Crossroads
As soon as Maghan heard about the Productive Flourishing Academy, she joined. She'd gotten a lot out of everything else Charlie and Angela were putting out over the years; between all of the blog posts and connecting with them on the Monthly Momentum Calls, she felt she got to know them on a personal level. Before she even knew what the Academy was exactly, or how much it would cost, she emailed Charlie to tell him that she was in, and became one of our first members back in the spring of 2020.
"I wanted to support anything Charlie and Angela were doing. I've already gotten so much out of what they've done and put out, so why wouldn't I dive in even more?"
By that summer, she received her coaching certification through Gallup for Clifton-Strengths. She says that being a part of Momentum Day was a big driver of what pushed her to go all-in on her coaching business. During Momentum Day, Maghan was one of the participants that Charlie pulled on to work through some specific situations. In this safe and supportive space, she was able to talk openly about her dilemma; do I start my coaching business, or do I start looking for a new job? Charlie helped her walk through what it would look like to focus solely on what she really wanted to do, which was start her coaching business. That conversation is what pushed her to reconsider which path she wanted to go down.
"And because of the people I've met and through the help of the Academy, I now have a website and have had multiple clients over the past few months, so I'm starting to build some momentum there."
Though it hasn't been all rainbows and butterflies since starting her coaching business, Maghan continues to get real-life advice from Charlie and Angela about how to continue to grow her coaching business while still remaining financially stable. During one of the Academy Office Hour sessions, she was able to work with Charlie on balancing the momentum of her coaching business, but slowing down enough to take on freelance gigs to maintain cash flow.
She says that all of the sessions that the Academy offers – from the Office Hours to the Accountability Groups, from the Leader Labs to the Business Growth Accelerators – have been incredibly helpful for her continued success and optimism about the future.
"The last Business Growth Accelerator I couldn't attend live, but I watched the recording and I think I took five pages of notes. Every single question, regardless of who asked or what industry they were in, had a nugget of wisdom in there that really helped."
Learning From the Community
Maghan says that she tells basically everyone she knows to join the Academy and that the community is the most important aspect. She says what makes it stand out from the other communities she's a part of is that Charlie and Angela ground everyone and bring them together. Being able to hear what other entrepreneurs and small business owners are struggling with – and how Charlie and Angela would approach their problems – continues to provide incredible value. When other people ask questions, it makes her think in a different way, about how something like that may be playing out in her life.
"When other people ask these questions, it makes me think in a way I wouldn't have before, so I pay even more attention to those answers."
She says that without a doubt, joining the Academy is the best investment she's ever made in herself.
If you're looking to shift the way you look at your business or your future, join us in the Academy. Through weekly events, accountability groups, and so much more, we are here to support you in all the ways you need while you continue down your path of success.