Discover more from Productive Flourishing
A newsletter and community for driven possibilitarians who are seeking full-spectrum thriving, hosted by award-winning, best-selling author of Start Finishing, Charlie Gilkey.
Over 33,000 subscribers
Africa on Etsy? It's closer than you think.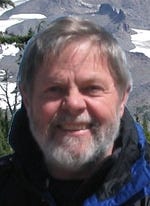 Editor's Note: This is a continuation of our core conversation series, "Extraordinary Women Change the World." Last time, Abe Cajudo told us about the glory of being a unicorn. Today, Tim Berry  shares a beautiful story about empowerment through commerce.
*
Think of this as a before and after story. Before Sasa Africa, a Kenyan woman villager makes necklaces to supplement her family's income. She takes them to a local market. Sometimes she sells one. After Sasa Africa, that same women takes a picture of a necklace with her phone, uploads that and information using her phone to the Sasa Africa site, which puts it on international markets. The system helps her with pricing and shipping, and helps the buyers with standardization and information. If the necklace sells, its maker-designer gets money through her cellphone money account. A life has changed for the better. I can't tell that story nearly as well as Sasa Africa's two-minute video here. As I write this, Sasa Africa isn't fully launched yet, but it's getting closer. A pilot program is working, linking people and goods in Kenyo to buyers in the U.S. The founders are linking up with eBay and Etsy and other craft sites in the U.S. and with a leading mobile phone company and the Central Bank of Kenya. It has offices in Kenya and connections in the U.S. It won cash prizes and investment in from sponsors of the Rice Business Plan Contest, the Women's Travel Club (WTC) of Boston, and MIT Founder's Skills Accelerator. It's management team includes women from MIT and the University of Nairobi, working together. Watch this one-minute summary delivered at Rice by Ella Peinovich, co-founder. I watched her and one of her Kenyan co-founders pitch at the Rice Business Plan Contest last April. I call it courageous women squared because of the multiplication factor, akin to squaring a number, as women from MIT and Kenya team up to build a company that intends to make a life-changing difference to thousands of rural African women. You can check out its Facebook page. And, better yet, if things go as planned, you'll be buying goods from Sasa Africa craftswomen at world craft websites in just a few months. Tim Berry is founder and Chairman of Palo Alto Software, founder of bplans.com, and a co-founder of Borland International. He is author of books and software including Business Plan Pro, published by Palo Alto Software. His website is at timberry.com and his main blog is Planning Startups Stories; he also posts on several other blogs including Huffington Post, Amex OPEN Forum, and Industry Word at sba.gov. He is an active investor member of the Willamette Angel Conference.