Discover more from Productive Flourishing
A newsletter and community for driven possibilitarians who are seeking full-spectrum thriving, hosted by award-winning, best-selling author of Start Finishing, Charlie Gilkey.
Over 33,000 subscribers
A Parable on Natural Beauty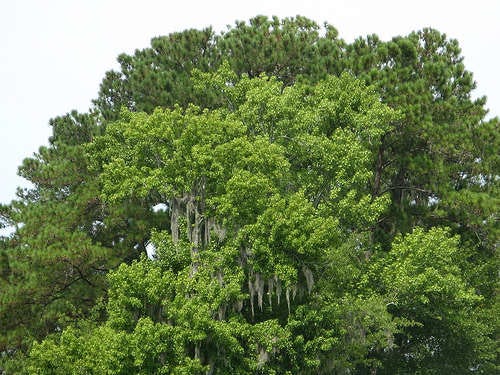 Two trees sat in the forest one cool summer day.
The pine looked at the oak and said: "All these years we've grown together and I've always been envious of you. Every year, you sprout beautiful leaves and acorns, and in the fall your leaves embellish the forest with reds, yellows, and oranges and your acorns feed the squirrels and animals that nourish us. I feel so ugly standing next to you."
The oak replied: "All these years I've been envious that throughout the winter, when I'm bare, you give color to the forest and provide warmth for the animals that nourish us. I stand naked and frail, yet your beauty is evergreen. I feel so ugly standing next to you."
Fall came, and the oak's leaves dried and changed to hues of amber and red, much to the delight and envy of the pine.
Winter came, and the pine's evergreen hues of green and blue gave the forest a tranquil beauty in the darkest hours of the day, much to the delight and envy of the oak.
Spring came, and the trees both flourished in their new growth. The leaves of the oak began to grow and the pine developed the rich hue of spring.
Summer came again, and they both marveled at the other's beauty and were ashamed of their own, none the wiser that they each have their own beauty and that no amount of envy or wishing will change their natures. How many times have you wished that you were taller?... or were blonde?... or were on a slimmer frame?... or had larger boobs?... or had broader shoulders?... or had a smaller chin?... or had wider hips?... or had cuter feet?...
Nature always wins. Work with your nature and manifest your natural beauty, or continuously hack, paint, dye, augment, lift, bake, and starve to become a shade of it.
If you liked this post and would like to learn more about leveraging your nature rather than working against it, get FREE updates by RSS or by Email. Thanks for reading!
Photo Credit: thebeadedlily